NEW SINGLE-ORIGIN
Costa Rica Finca Cecilia
We are pleased to have a natural-processed micro-lot from Honorio Jimenez Vásquez and his family on Finca Cecilia in Alajuela, Costa Rica. Notes of cherry, candied almond and lemon make this cup irresistible.
Try it Now
NEW SINGLE ORIGIN
Colombia Finca Santa Isabel
This naturally-processed coffee comes to us from a small family-farm in Cesar, Colombia. We taste rich strawberry & passionfruit with a nice, syrupy body to round out the cup.
Try it Now
Good Food Awards Winner!
Ethiopia Uraga
We are excited to release this new natural-process coffee from Guji, Ethiopia- and even more excited to share that this coffee was selected as winner for the 2023 Good Food Awards! Give this award-winner a try before it's gone.
Try it Now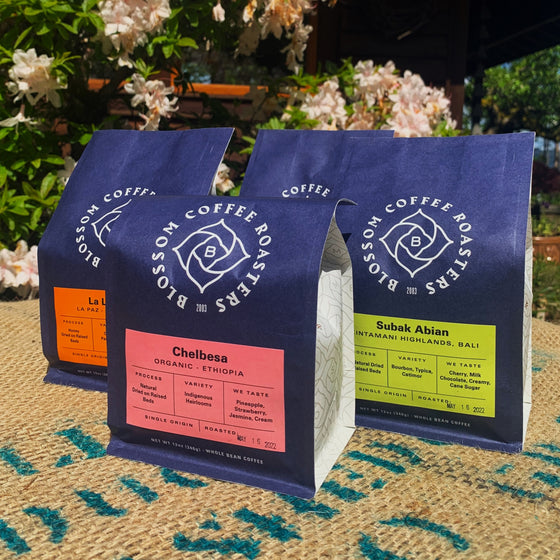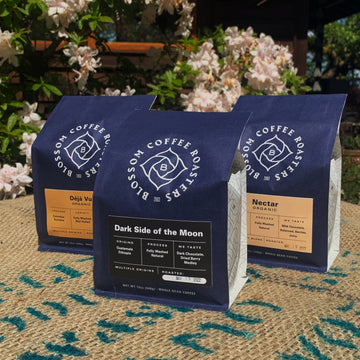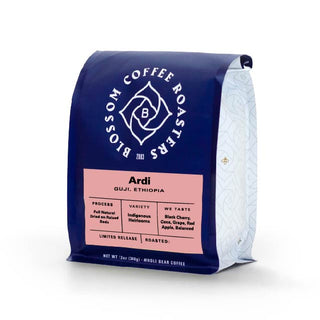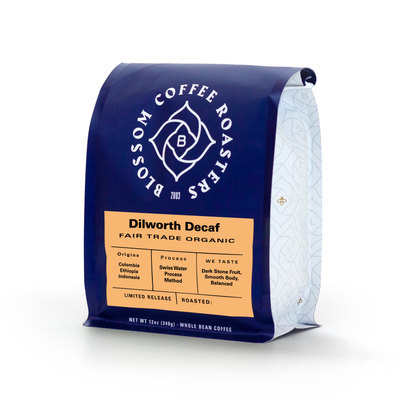 NOW OFFERING
Subscription Coffee
Can't choose just one? Try a Blossom Coffee subscription for fresh-roasted coffee delivered to your doorstep.
Shop Subscriptions
CAN'T PICK JUST ONE?
the Single-Origin Sampler
includes six 2.5-3 oz (70-85 g) samples of our current favorite single-origin coffees. Every box is different as our offerings change throughout the year, but you can expect coffees from East Africa, Central America and Indonesia.
Order Now
NEW SINGLE-ORIGIN
Organic Brazil Poco Fundo
It's not often that we feature Brazilian single-origins so we are excited to bring you this delicious lot from the Poco Fundo region. Produced by a co-op of small-scale farming families, this organic natural has lots of sweetness and creamy body.
Try it Now
INTRODUCING...
the Blossom logo mini tumbler
We are so excited to offer our first ever merch item, a beautiful, stainless-steel tumbler. In a portable size with a sliding lid, this was made for the specialty coffee lover in your life who is on the go. We only have so many and they will be gone fast!
Order Now
Since 2003
We have been providing people with a sweeter, more impactful and better tasting cup of coffee.  From a small island in the Puget Sound, to your door step, one cup at a time.